Friday, January 7, 2022 / by Bell Home Team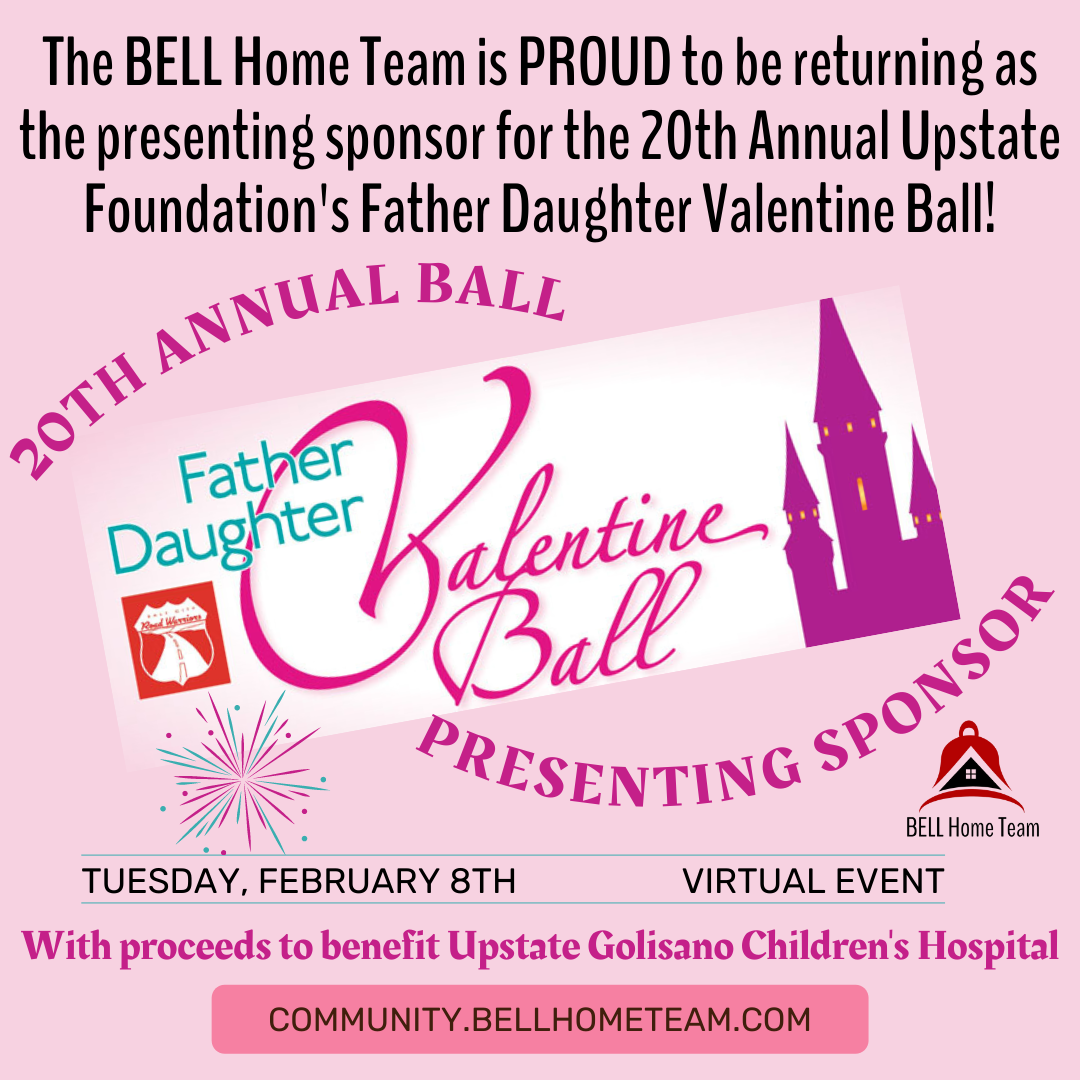 The BELL Home Team is very proud to return as the presenting sponsor of the 2022 Upstate Foundation's 20th Annual Father Daughter Ball! This yearly event benefits patients and their families at Upstate Golisano Children's Hospital. Once again, the ball will be held virtually this year. With a silent auction, magic & balloons, crafts, dancing, activities and more, it is sure to be a joyous evening. The virtual ball will be held on Tuesday, February 8th, 2022 at 6:30 pm.
Join us in giving back to our wonderful community by signing up to attend today! We hope you take this opportunity to dress up and enjoy the evening from the comfort of your own home with your loved ones.