Wednesday, September 8, 2021 / by Bell Home Team
It's that time of year when the days gets shorter, the nights get cooler and pumpkin spice everything is the craze. With the milder temps upon us, now is the time to prepare your home for the coming cool months. Get your home ready now for the upcoming heating season and enjoy the days of fall.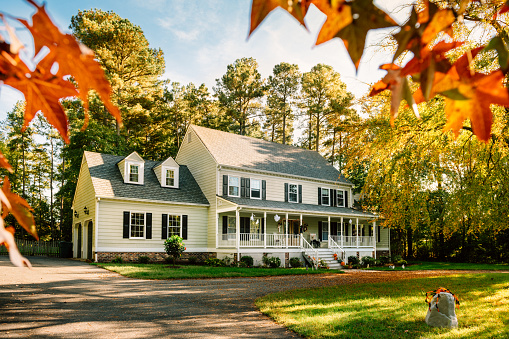 Here's a quick checklist of To Do's to prepare your home:
Clean off and cover your outdoor furniture
Plant your bulbs for springtime flowers
Clean the gutters and install gutter guards to prevent backups when the wet season hits
Clean on and around your outdoor HVAC units-obstructions can cause up to a 30% energy increase
Prepare your chimney for cozy nighttime fires with an annual safety inspection and cleaning
Stock up on firewood to enjoy and heat your home
Replace your batteries in your smoke and carbon monoxide detectors
Prepare your furnace for heating season with seasonal maintenance
Keep the cold weather out by replacing dry or damaged weather stripping on all doors and windows
Check your home for drafts and cold spots
Check your outside water spigots for leaks and put away all water hoses
Verify all exterior wall water pipes are insulated to prevent freezing and burst pipes
Check all flashlight batteries and stock up on supplies for days with potential power outages.
Prepare your generators and give them a test run
Empty the fuel from summer lawn equipment to prepare for non usage during winter months
Check and trim your landscaping for dead or damaged tree limbs
Article via: Assuredcomfort.com