Thursday, January 13, 2022 / by Bell Home Team
House hunting is an exciting proposition … scrolling through dream properties, visiting open houses, picturing your new life. But if you think that heading online to check out available homes should be your first stop as a home buyer, think again. Before you start looking at property websites, you're going to want to make another stop – and that's to get preapproved for a mortgage. Here's why that's the very first step you should take when it's time to think about buying a house.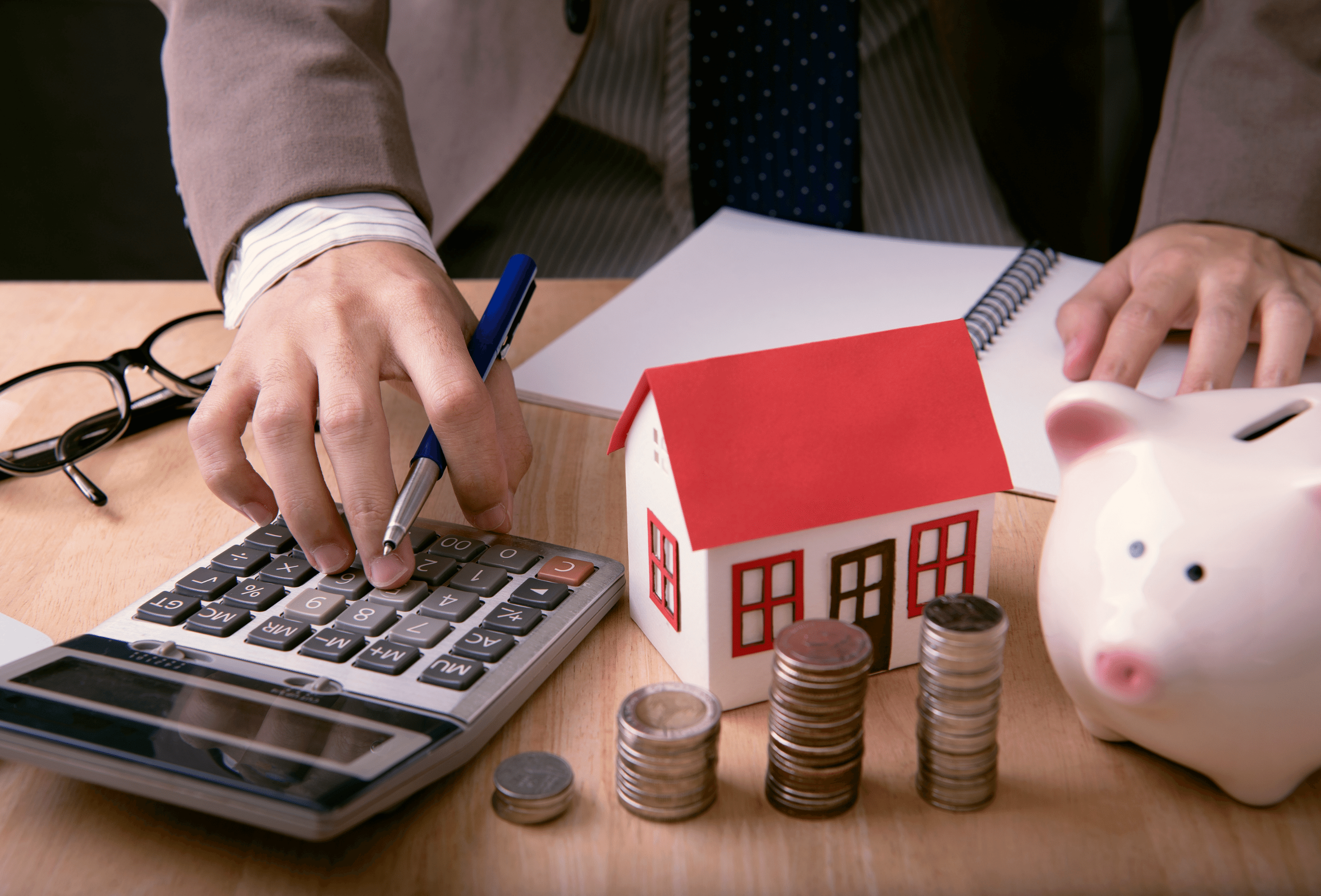 What Is a Home Loan Preapproval?
A home loan preapproval is basically a "stamp of approval" that you are a buyer to take seriously. That's because a mortgage preapproval tells you exactly how much a lender is willing to offer you, getting you that much closer to having your financing lined up.
The preapproval process is quite thorough, by comparison with a mortgage "prequalification."
With a home loan preapproval, you'll share all your vital financial information with the potential lender. They'll even check to see how high your credit score is, which will dictate whether they make the loan at all, and if they do, on what terms and at what interest rates. That's why your credit report is such an important piece of your financial snapshot – it gives lenders a look at how well you've handled paying back credit in the past, which can lead them to assume that you'll be equally responsible going forward.
After they review all your financial information, debts and credit history, they'll give you the verdict on how much money they're willing to lend you in the mortgage. To do this, they figure out your debt-to-income ratio, which tells them how much money you have to cover a monthly mortgage payment after all your fixed debts are paid. Different types of loans require different DTIs, but your mortgage lender will help you know what sorts of loan products you qualify for.
Of course, if something changes in your financial life, that could make a difference in whether you eventually get the mortgage, but generally speaking, a home loan preapproval is a solid estimate of the amount the mortgage lender is willing to offer you once you eventually find your ideal property.
Therefore, when you're finally ready to get serious about a property, you can include that mortgage preapproval letter along with your offer, which makes the seller apt to take you far more seriously. That's because no seller wants to accept an offer and feel confident that a sale is at hand, only to find out that the buyer doesn't actually qualify for the mortgage and can't close the deal. In that case, the seller would be starting back at the beginning, looking for a new buyer. That's why they are liable to reject offers that don't come with a home loan preapproval letter, and why this is a step you shouldn't skip.
What About Mortgage Prequalifications?
As mentioned, obtaining a mortgage prequalification is a much-less-involved process. Basically you'll just offer your name, income and employment status and get a budget range of how much a lender is likely to give you. But the lender isn't actually verifying any of that financial information; they're just taking your word for it. So it's a place to start, and it can give you an idea of what your budget might look like so you can look at homes in a range where you're liable to get a mortgage. And while that can be helpful to target your search, it doesn't carry the same weight as a mortgage preapproval would.
That's because with a mortgage preapproval, the lender has done all their due diligence to ensure that the information you're providing is accurate. They need that inside look into your finances to feel confident enough to move forward with the preapproval letter that shows the seller that your offer is solid.
How Do I Prequalify for a Home Loan?
It's smart to shop your mortgage around to make sure you're getting the best deal. You can compare various lenders by the interest rate they offer, and the terms, such as how many years it will take to pay off your mortgage and if there are any prepayment penalties.
But remember, prequalifying for a loan is not as airtight as getting a mortgage preapproval. And even though the preapproval isn't assurance of a mortgage, pending the final review just before you sign the mortgage papers, it holds far more weight than just prequalifying. And incidentally, it's a step that your real estate agent is likely to suggest as well since they prefer to work with a buyer who is serious.
How to Get Approved for a Home Loan
Getting preapproval for a home loan involves a deep dive into your finances. The lender will ask for a lot of information that includes your income, employment history and employer contact information, debts you owe, bank and investment account statements, tax returns, pay stubs, identification such as your driver's license and Social Security number and potentially other financial details.
If the paperwork seems daunting, just remember that you'd eventually have to do it anyway. By getting a home loan preapproval, you are just one step closer to making your dream of home ownership a reality.

Questions about local lenders? We work with various trusted lenders throughout Central New York. Reach out to one of our agents today for a referral!
Via: Rocket Mortgage