Wednesday, March 9, 2022 / by Bell Home Team
First impressions do matter, especially in real estate: It's called curb appeal. Buyers might be less likely to check out the rest of a house if the outside is rundown or unattractive, or the porch décor is lacking. Even if the interiors are stunning, a house that lacks curb appeal will feel unwelcoming to guests and potential buyers alike.
You know curb appeal when you see it, and you definitely notice when it's lacking. Yet sometimes it's hard to pinpoint what exactly makes a particular house on the block so much more welcoming than the next. What you do need: color and contrast, balance, and good old-fashioned TLC.
Beyond what guests and neighbors have to say about the plants for the front of the house you've chosen, if you're looking to sell your house, a few quick, inexpensive changes to your home's exterior could help make the process easier for you, from being able to sell faster to adding more value to the asking price.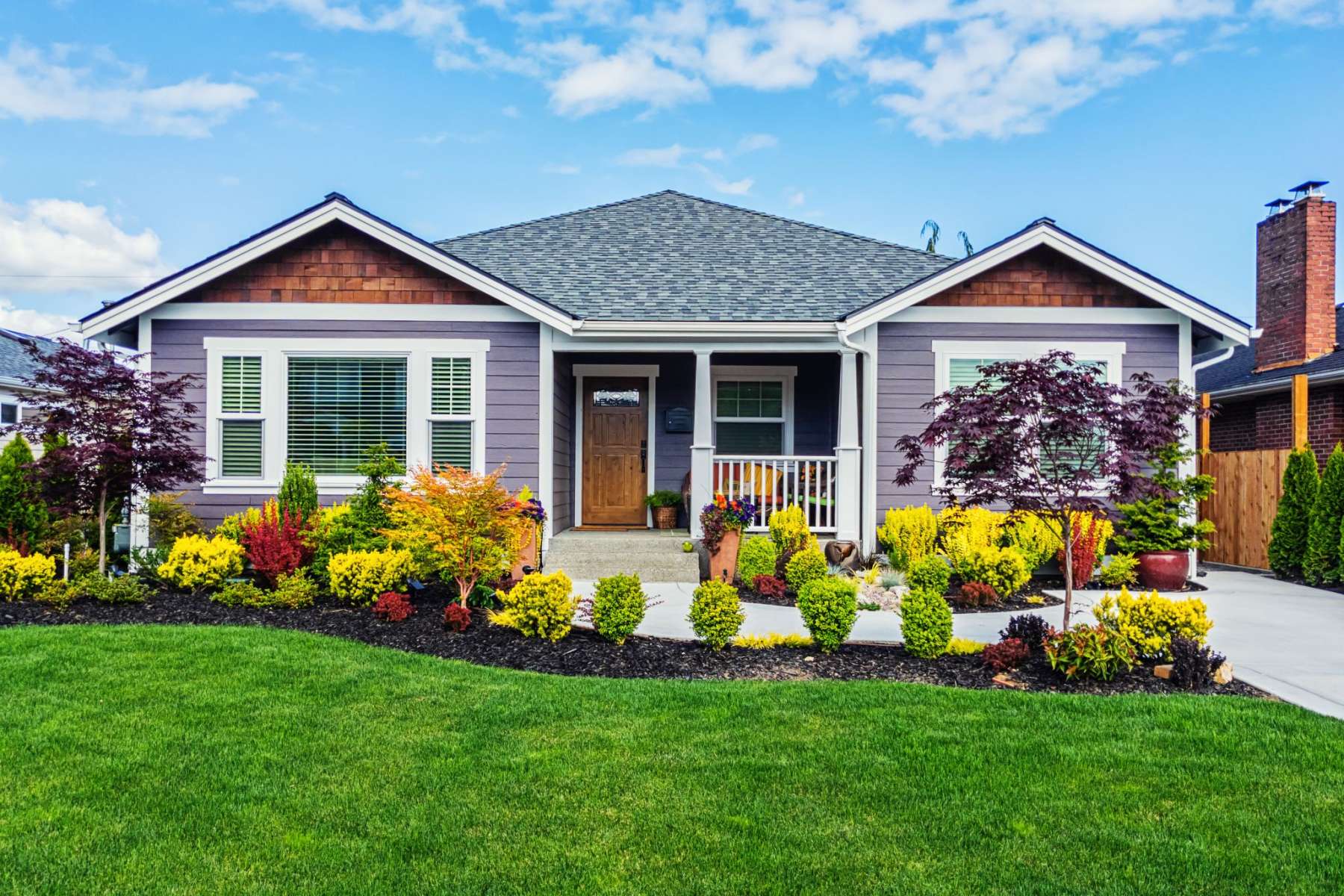 Paint Your Front Door
First on your to-do list should be the front door—use it (with the right front door colors) to greet any potential buyers. You can go with a tried-and-true classic like black or charcoal, or pick a bold hue like bright red or yellow.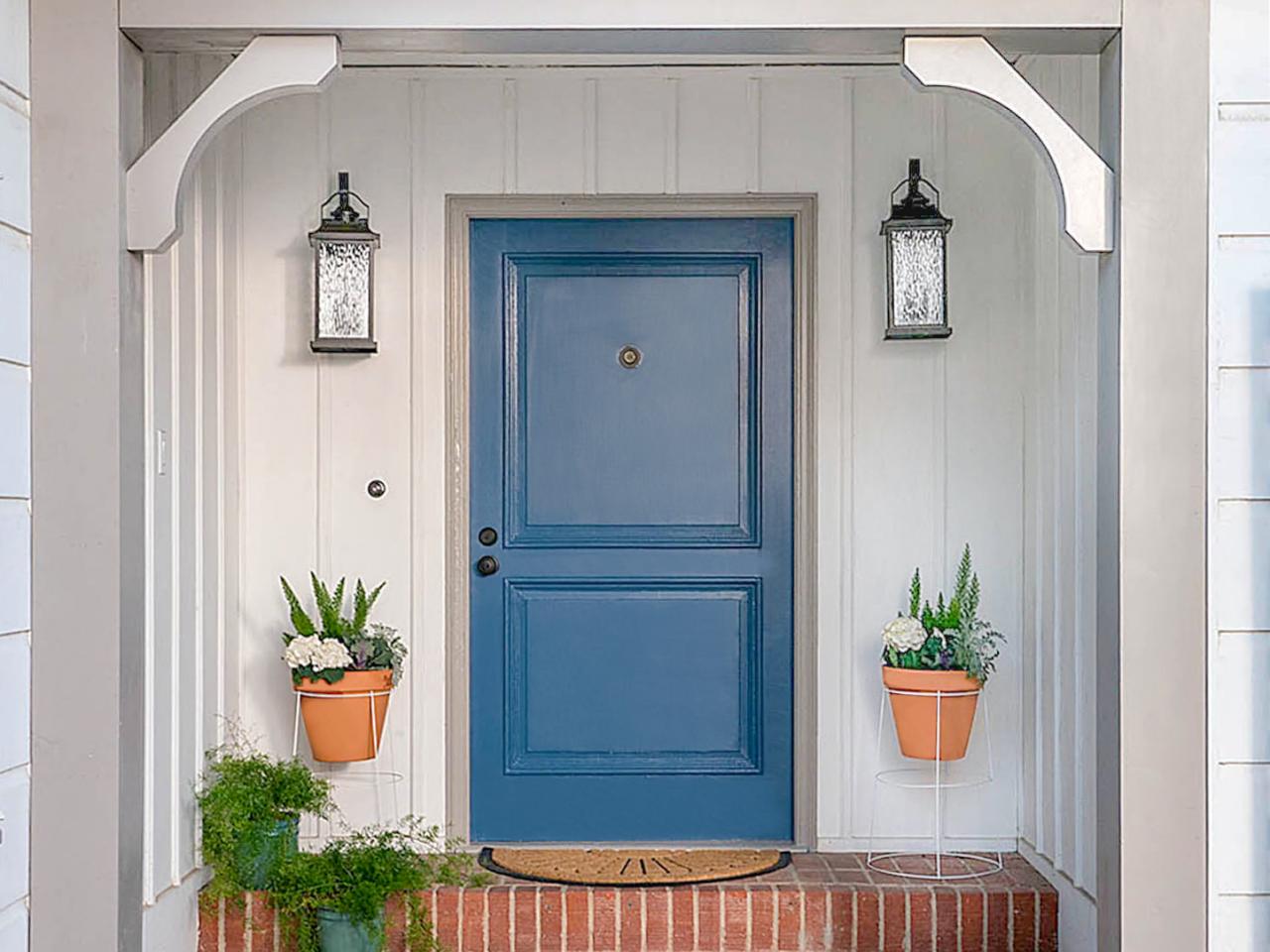 Replace Your Mailbox
It's all about the details, so if your mailbox looks like it's going to topple over or is rusty, it might be time to bring a new one in.
Update Hardware
"Replace your street numbers," says Christina Salway of 11211 Interior Design. "Don't underestimate the impact of little details like swapping out junky old street numbers for something fresh and modern. It can be transformative and only takes about $15 and 15 minutes!" The same can be said for door hardware (doorknobs and door knockers).
Give Garage Doors a Lift
In many neighborhoods, garage doors dominate what you see from the street, but they often lack the detail or depth of the rest of the home. One fix that requires zero commitment (and almost as little effort): temporary or magnetic decorative hardware—like handles, hasps, and faux window panels.
Garage doors are also paintable, and shifting away from basic white can have a huge impact. Paint the garage to match your siding so it blends in (it can help that sometimes-eyesore disappear), or opt for the same contrasting shade as your front door. This can be a weekend project if you use a fast-drying exterior semigloss paint. Some door finishes may require a coat of primer first; ask at the store if you're not sure. Save this project for mild, dry weather—not humid or rainy—so the paint can dry properly.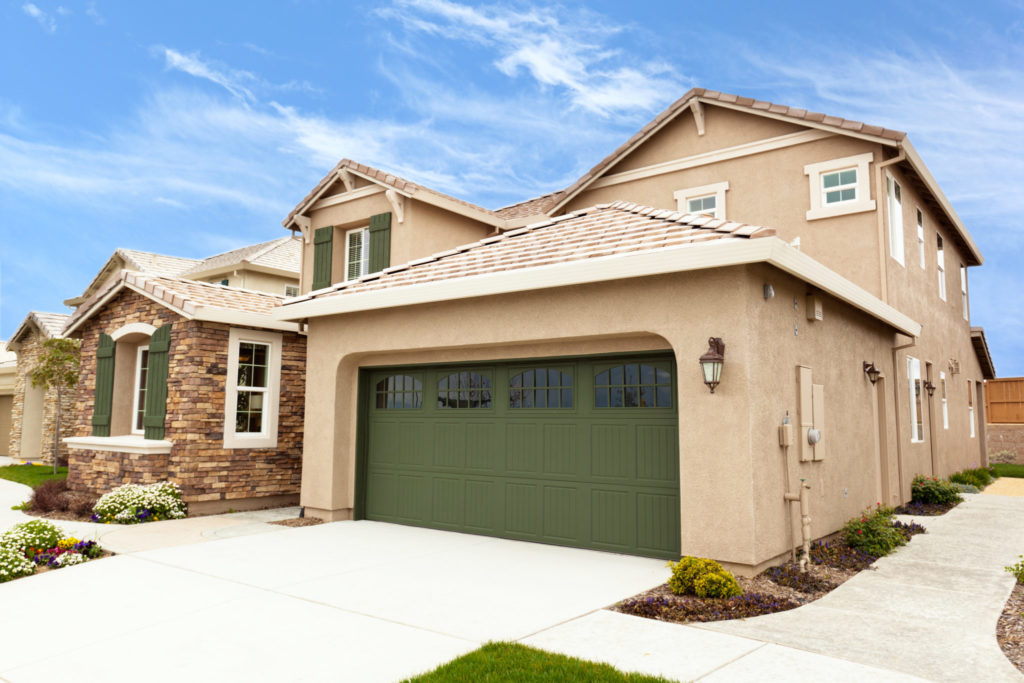 Add Potted Plants
Plants can breathe some life into a space and make it seem lived-in and well cared for.
Do a Thorough Cleaning
A marathon cleaning session can also do wonders for your curb appeal. Have a power washer? Put it to use!
Refresh Your Outdoor Furniture
Any outdoor furniture that's old and in need of repair should be tossed out or updated. Give it a fresh new look with a quick coat of spray paint.
Illuminate the Front Path
Don't rely on a single post lamp or garage-mounted floodlight. Create a clear path to the front door by tucking solar-powered spotlights into garden beds and aim them along the walkway.
Update Porch Fixtures
This can instantly improve the look of your home, both day and night. Choose brass or copper fixtures, which are typically more resistant to corrosion than aluminum ones.
Uplight Parts of the Yard or House
Think a specimen tree, the front porch, or a neat row of shrubs. Angle a spotlight or "bullet" light toward the canopy of a tree to add depth to your lighting scheme.
Try Moonlighting
"This is the opposite of uplighting," says Blythe Yost, cofounder and head designer at Tilly, an online landscape-design company. "Place fixtures in trees so they shine down on the pathway and lawn for a soft, natural glow."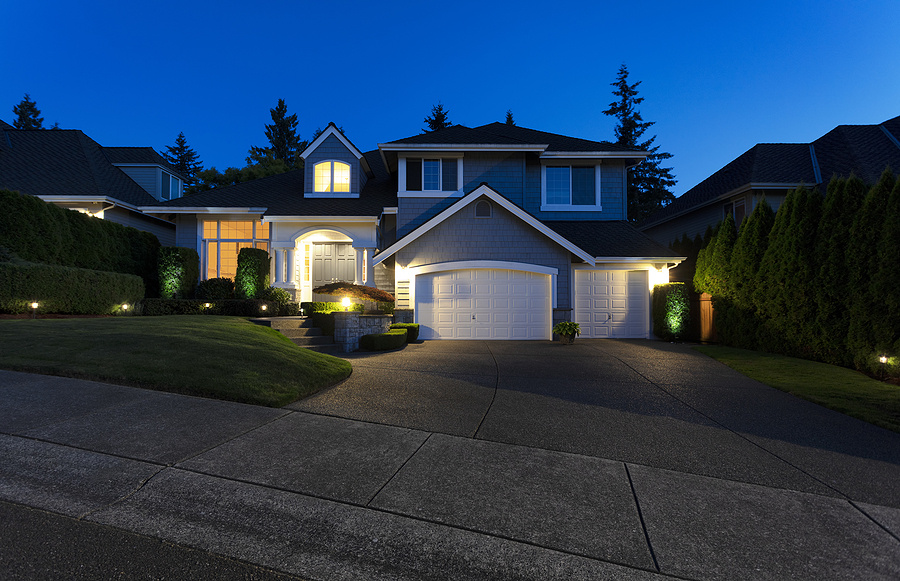 Bring in New Bark
Mulch doesn't just give beds color and contrast—it also helps prevent the spread of weeds and keeps the soil moist. Avoid dyed mulches, which can contain contaminants, and go for simple materials native to your region, like tree bark or wood chips in the Northeast or crushed shells in Florida.
Spruce Up Your Shrubs
As for pruning, if your shrubs look "leggy," or show more branches than greenery, they likely need some extra snipping. It's best to prune manually, using very sharp tools; motorized pruners simply skim the surface, which can lead to blocked light and poor air circulation. Talk to an expert at your nursery or do a quick internet search to find out how much maintenance your plants require.
Balance the Garden Beds
The prettiest gardens are full of layers. Ideally, find a mix of evergreen and deciduous plants of different heights and textures. Put the tallest in back and the lowest in front. "Consider plants with a vibrant impact, long-lasting blooms, or interesting foliage," says Missy Henriksen of the National Association of Landscape Professionals.
Article via: Real Simple