Saturday, January 7, 2023 / by Bell Home Team
The 6 Best Home Design Apps for Projects Large and Small
By Brittany Natale/NYC


Planning a home design project can be overwhelming, especially for homeowners who have no idea where to start. Luckily, there are a number of home design apps that can help ease some of the pressure.
"Home design apps allow users to experiment with different design options and see how they will look in their space," says Artem Kropovinsky, founder of Arsight, an interior design studio based in New York City. "This can be a helpful way to try out different ideas and see what works best before committing to any changes."
Cost-effective and convenient, home design apps come in handy if you're someone with a busy schedule. Whether you're looking to create floor plans, visualize home renovations, or experiment with color schemes, these apps offer quick and useful tools to help bring projects to fruition.
Design apps "can also be helpful resources for finding inspiration and ideas for home improvement projects," says Kropovinsky.
We tapped experts and amateurs who have used home design apps firsthand to learn more. From allowing you to create 3D layouts to using augmented reality technology, these home design apps are six of the best.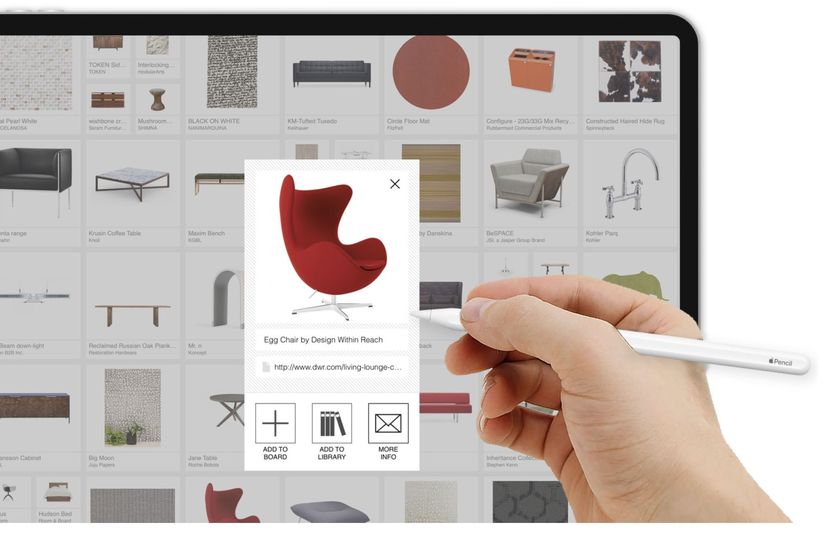 Morpholio Board is perfect for anyone looking to create detailed mood boards for their next home project.
"This innovative app was created by a team of architects to help people easily share, present, and discuss their work," says Kropovinsky.
The app includes four suites—a digital portfolio, mood boards, drafting tools, and a drawing journal—to help guide projects from start to finish. Tools such as color capture, a library of product images, and a web clipper (which allows you to pull images from anywhere online) make planning for your room revamp a breeze.
"With the added bonus of the Automated Visual Assembly feature, you can streamline your interior design projects by intelligently organizing and presenting data," says Kropovinsky.
The app's basic plan is free, with upgrades available from 99 cents to $7.99 per month, or $11.99 per year.
2. Magicplan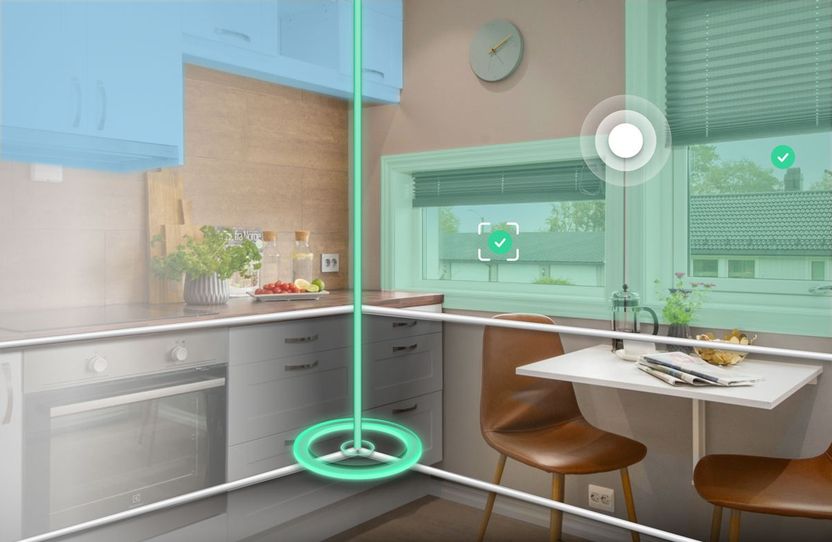 Available on iOS and Android devices, magicplan allows users to create floor plans by scanning images of their space.
"Users can use their smartphone camera to create floor plans with accurate dimensions, all without calculations or drawings," says Kropovinsky.
Although magicplan doesn't have as many advanced features as other apps (like a library of design products or room inspiration photos), Kropovinsky points out that it's a sophisticated tool for interior designing and space planning.
The app is free to use for up to two projects. Its Sketch plan costs $42 a month and allows you to create and share plans in 2D and 3D. The Report plan is $125 a month and includes a feature to create structured reports. Its highest tier, the Estimate plan, has a tool that can help automatically calculate project pricing. This option is $375 a month.
3. Houzz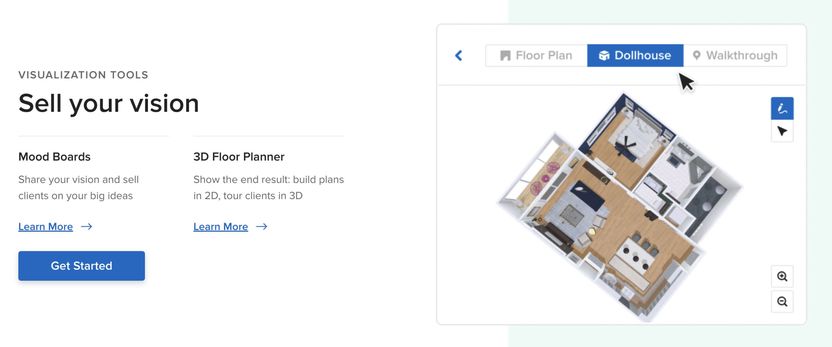 Stefan Bucur, founder and owner of Rhythm of the Home in Lewisville, TX, describes Houzz as the golden standard for home design apps.
"It's very pleasant to use and is fast and intuitive," Bucur says.
On the Houzz app, which is free, users can browse room photos, save design inspiration, and shop for home products. You can also tap its network of home design professionals who can help bring your ideas to life.
4. Planner 5D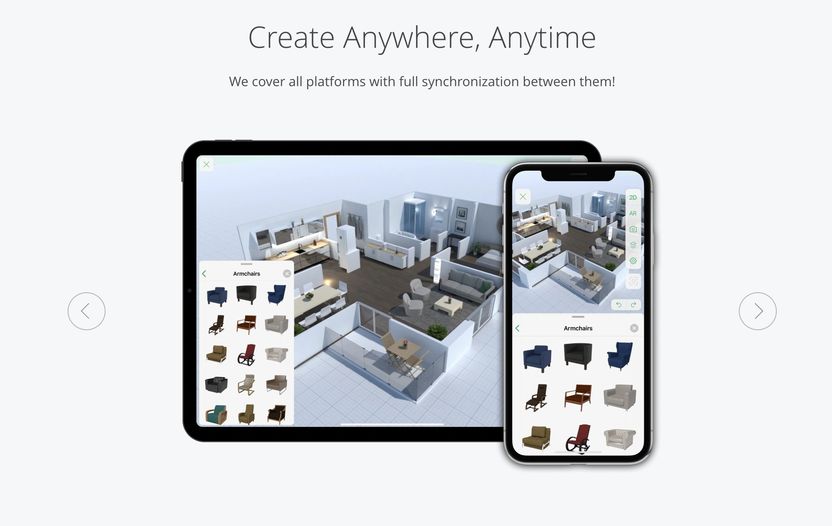 Design newbies will appreciate the user-friendly interface and easy-to-use templates of Planner 5D, says Stephen Keighery, CEO and founder of Home Buyer Louisiana.
"Amateur designers, like myself, benefit from this app because you don't necessarily have to be an expert to use it," Keighery says.
Used by millions, Planner 5D allows you to experiment with floor plans, room color palettes, and lighting. It also has 2D and 3D modes for optimal visualization.
"Home design apps like this one are a significant help if you are a visual learner like myself and need visual aids for every modification made on a project," says Keighery.
Planner 5D is free to use. If you need extra assistance, you can connect with a professional designer through the app. This feature is priced starting at $99.
5. HomeByMe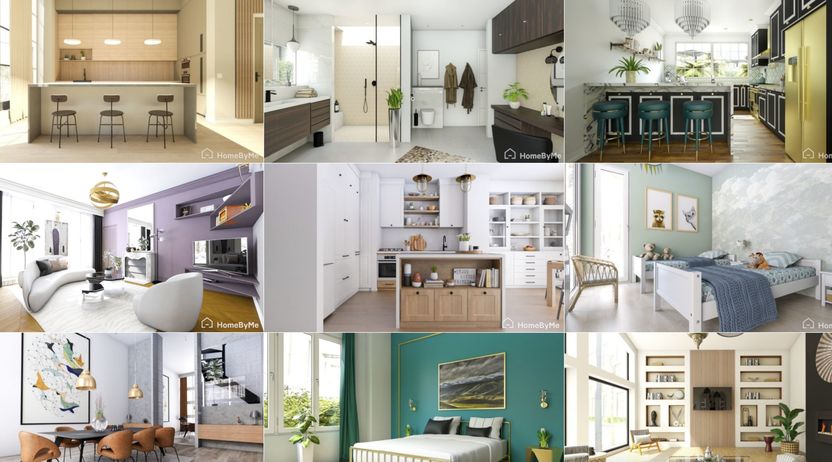 One of the toughest parts of the design process is choosing furniture and arranging it in the most appealing configuration. The HomeByMe app simplifies that process by allowing you to create 2D floor plans and then furnishing the room in 3D. It also has a shoppable database of products from popular brands like Pottery Barn and Wayfair.
HomeByMe's starter plan, which includes limited features, is free. The premium subscription, which allows unlimited design projects and images, is $300 a year. The unlimited-plus option is $640 a year and includes the option to keep your 3D models private.
6. Room Planner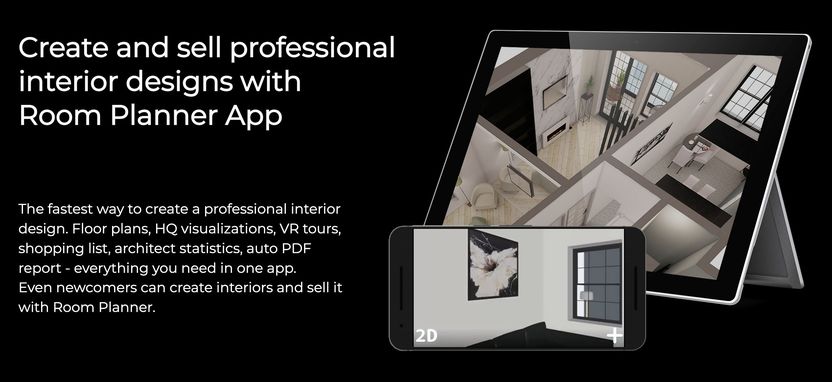 Room Planner is a highly rated app that can be used to figure out everything from furniture layout to floor colors. This app allows users to try out furniture, accessories, and more before making the leap. It's a handy tool for those looking to update their space but may want to try out different ideas first.
The app's basic membership is free. Additional features, such as unlimited rooms and photorealistic renders, are offered only if you sign up for a subscription. Autorenewable subscriptions are offered weekly ($5.99), monthly ($14.99), and yearly ($74.99).