Monday, February 15, 2021 / by The Bell Home Team
Grab a paintbrush and roll up your sleeves – doing home improvement projects with kids just got a little easier. Dealing with dust and contractors and managing the stress of renovation can be rough on you and your family. When it comes to projects for kids, you want hassle-free home renovations without the 85-step instruction manual.
Before you begin your home improvement projects, put a plan in place for your kids. Remodeling your kitchen by installing those updated cabinets might increase your equity, but completing home renovation with children around can prove challenging. Whenever possible, schedule your home improvements during months when kids are in school or daycare or plan a family retreat while contractors get to work. Safety is paramount, so make sure to communicate with contractors about keeping harmful chemicals and tools out of your little one's reach. And to curb curious explorers, talk with your kids about where they can play and which areas are off-limits. With these simple home projects for kids, you'll be off to a great home renovation start.
Tidy Up
A clean home is a happy home. Teach your tykes the importance of tidiness. Get older children involved by adding a little science to your cleaning routine. Add some baking soda and vinegar solution into a spray bottle. Make dirty sinks sparkle with a quick scrub from an old toothbrush and a little bit of your homemade cleaning solution. Not only can you teach your children a lesson about how to care for your home, but you'll also get a helping hand while you clean.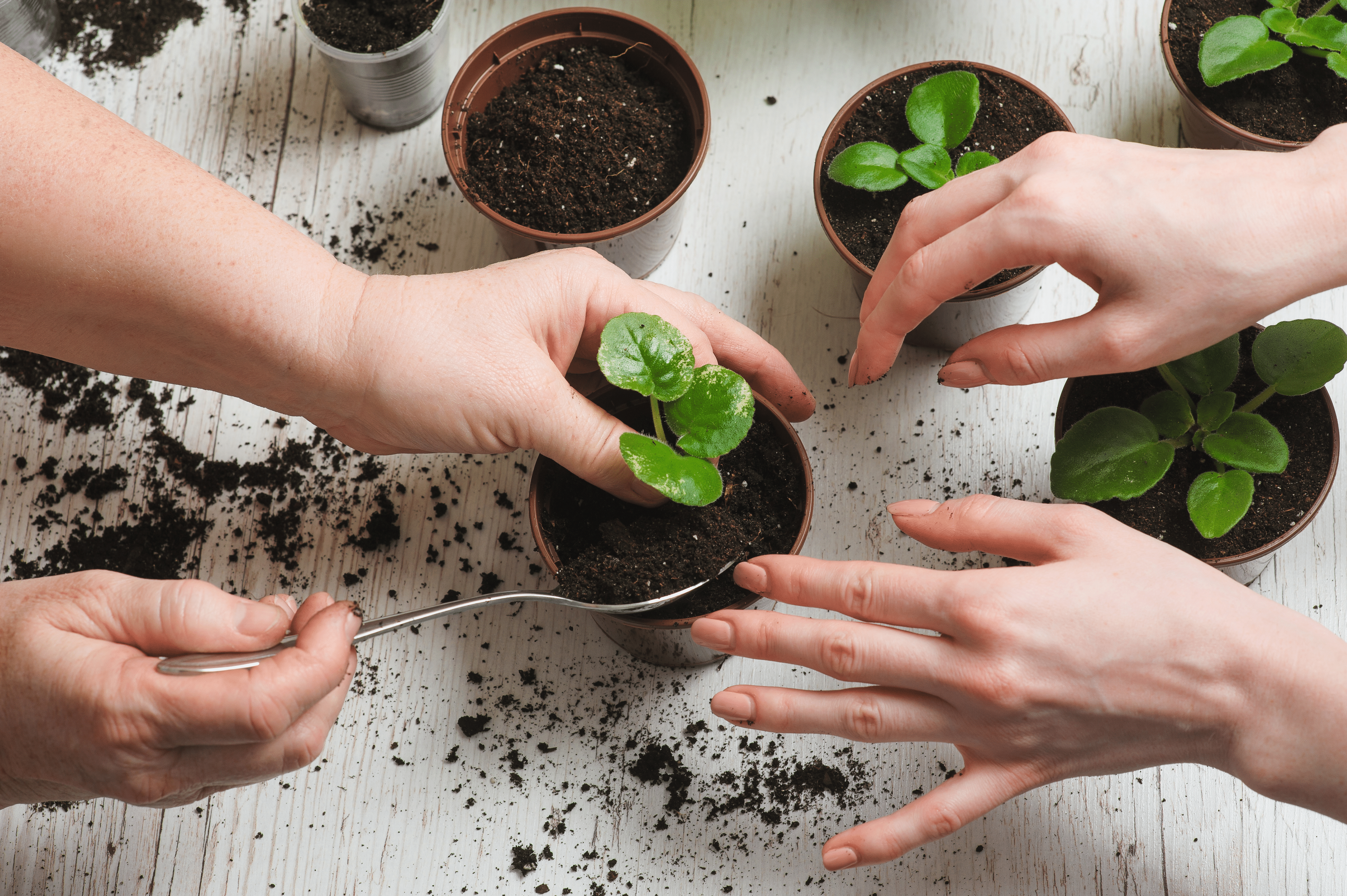 Add A Touch Of Green
Create an indoor garden with your kids. According to PBS, studies show that children who participate in gardening activities score higher in science academics. Growing a garden can be one of the easiest home projects for kids. Have your children select and decorate small containers from the store. While you're there, don't forget to pick up the soil and a watering container! Before you begin, you need the right indoor plant. Choosing the right plants for your garden is easy. Many plants, such as tomatoes, herbs, and even lavender, are easily grown within the confines of your home. If you're worried that your child won't be able to remember to water their plants frequently, opt for desert-dwelling plants like succulents or cacti.
Hang A Photo
A picture paints a thousand words. Showcase family memories on the wall without hammering a single nail. Grab a measuring tape, a level, painter's tape and some 3M picture hanging strips. Show your kids your handy side by helping them measure the length of the picture frame. Using these measurements, tear off a piece of painter's tape that's the same length. Place your painter's tape and the 3M picture hanging strips on the wall and make sure everything is level. Then, have your little partner add on the 3M hanging strips to the back of the picture frame. Now it's time to hang your photo! With a little boost from you, your little one can use your level to make sure everything is right where you want it.
DIY Home Projects
A little elbow grease can go a long way. If you've ever thought of buying a home with cash or trying to upgrade your home's interior, renovation costs can quickly add up. Save some money and tap into your creativity with these simple DIY home projects. Who said home improvement with kids needs to cost an arm and a leg? Transform your space with these simple weekend projects.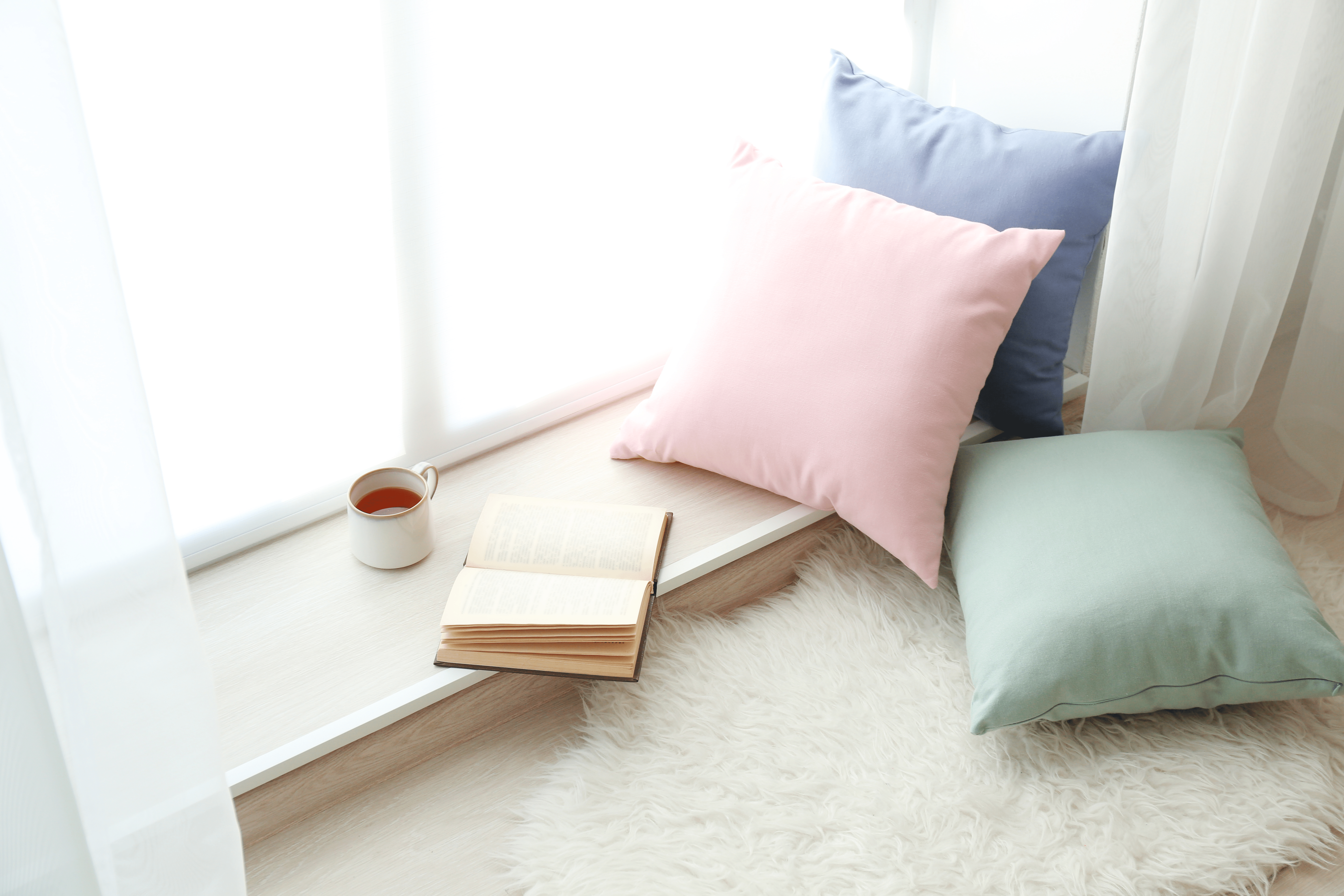 Create A Book Nook
Make reading fun by designing a cute book nook. Give a rustic feel to your small space by organizing books of all sizes with wooden crates. You can even take your kids on a thrift store adventure to look for vintage wooden crates, or you can stop by the nearest craft store. Older kids can help you select a paint or wood stain color before sanding and painting your wooden boxes. Once dry, stack and secure your book crates with varying heights along your children's bedroom or playroom wall. You can encourage your children to get cozy with a book by adding some colorful plush bean bag chairs or cushions.


Draw On The Wall
Bring out the artist in your child by creating a chalkboard wall. You'll need a drop cloth, chalkboard paint, gloves, paint brushes, painter's tape and some imagination. Section off a small portion of the wall with painter's tape for a chalkboard accent or give the whole wall a chalky makeover. Ask older children to pitch in painting with a small brush. You'll want to supervise this activity and make sure there is plenty of fresh air flowing through the windows! If you want children to get crafty without touching the walls, give them a piece of project wood for crafts so they can paint with chalkboard paint on a smaller surface. Once the paint dries, you can inspire your kids with inspirational quotes or give your children's artwork centerstage.
Give Old Furniture A Fresh Look
Spruce up an old piece of furniture like an end table, shelf, or bookcase by adding decorative shelf lining. This easy weekend home improvement project involves measuring the dimensions of the table and cutting the shelf lining to size. The shelf lining acts much like a sticker that easily adheres to anything it touches. Make sure that you have an old plastic gift card or credit card handy so you can smooth out any bubbles that pop up during your remodeling. With a little Mod Podge and a lot of creativity, you can easily make something older appear brand new.
Bring The Big Screen Indoors
Be your kid's biggest hero with easy-to-apply wall decals. From "Star Wars," sports teams, Disney Princesses, and everything in between, you can create a magical movie escape right within your children's playroom. These decals are truly the epitome of hassle-free home renovations. You can even customize a wall decal based on a family photo. For a sleek design, place whiteboard or blackboard circular cutouts on the wall. While you're shopping online, make sure you snag some whiteboard calendars to help you get organized and plan out your home improvement projects!



Via RocketHomes.com